The Basics of Novel Writing
Over five nights in July – 2nd, 9th, 16th, 23rd and 30th, 7pm – 9pm, I'll be teaching The Basics of Novel Writing for 10 students. This is an interactive course live on Zoom with me – tailored for each group and full of the craft and also the psychology of novel writing. 7pm – 9pm each night Thursday night in July with homework each week. Book via the South Coast Writers Centre. Places VERY LIMITED so book now!  More information here!
"Heather's course in novel writing, will shift your entire being. It will not only influence the way you understand story & character, it will not only build the foundation for a life long relationship with your craft, but It will also allow you to travel to the very depths of your soul, to understand the multilayers of your work as an artist and as a human being. Heather's course will set your inner child free and give you the courage to finally tell that story that has lived within you for so long." M.M.
The Kill Your Darlings Mentors program is now closed and I'll be working with two very special writers over the coming months. Sign up to Kill Your Darlings if you'd like to know about mentorships in the future.
Finding Serendipity (For primary age readers) - Now on Youtube
To support families in isolation, I've read and filmed Book 1 in the children series I write with  the brilliant Danielle Wood under our pen name – Angelica Banks. Finding Serendipity is for primary age readers – especially keen writers and readers. All 23 chapters are on my YouTube channel here. Enjoy!
Bruny has had so many great reviews. And I've conducted many interviews. Here are a few if you're interested. Review...
Read More
During this long period of isolation I am keenly aware of what it will take to be a parent to...
Read More
Delighted to have Bruny make the Indie Book Awards shortlist for Best Fiction Book of the Year – in amazing...
Read More
Review by Rohan Wilson in The Australian's Review magazine Saturday November 9, 2019. Chafing satire and explosive views By ROHAN WILSON...
Read More
A profile by Stephen Romei at The Australian LITERARY EDITOR @PairRaggedClaws 1:00AM OCTOBER 3, 2019 You are a UN conflict...
Read More
My first book tour is over. Bruny has been launched across Australia. Thank you to all the bookstores that so...
Read More
In November 2018 The Museum of Modern Love was published by Algonquin in the USA. It  was launched where much...
Read More
I forgot to post this at the time – so here it is. I'd still say the same things … so this is what happened when Ben rolled the dice ...
Read More
Published in The Good Weekend magazine – The Age/ Sydney morning Herald 10 stories by 10 big Authors 14 December...
Read More
Heather Reads 'Finding Serendipity'
Heather is one half of the children's author Angelica Banks. Here Heather launches reading time for children from April 6th, 2020 to support parents and children in isolation through 2020.
The Launch of Museum of Modern Love in New York
In November 2018 The Museum of Modern Love was published by Algonquin in the USA. It was launched where much of the novel is set – in the atrium at The Museum of Modern Art in New York. Heather was in conversation with esteemed Australian writer, feminist, editor and publisher Anne Summers AO. This is their conversation at the launch event.
Heather Rose in Conversation with Mary Dwyer
Heather interviews conflict resolution specialist, Mary Dwyer, about her beautiful memoir that documents the death of her husband, Adie, and how the family navigated it with courage, joy, gratitude and grace.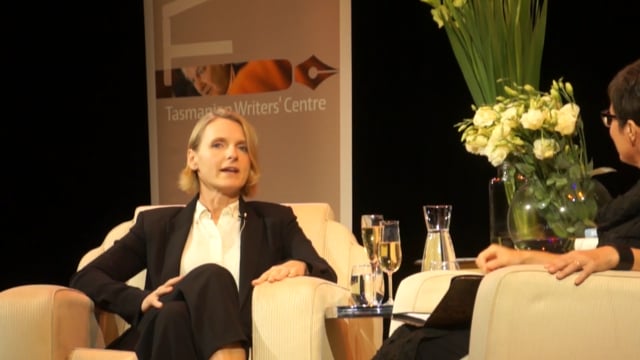 In Conversation with Elizabeth Gilbert
The international best-selling memoir 'Eat, Pray, Love' has sold over 10 million copies and remained on The New York Times bestseller list for 187 weeks. The talented and world-renowned author Elizabeth Gilbert came to the Theatre Royal in Hobart for a sellout show with Heather Rose. Elizabeth spoke about her latest book, 'Big Magic', and shared her writing wisdom and unique perspective about creativity.